OUR CUISINE is open for lunch & dinner in Sedona
Welcome to the Menu of Vespa Healthy Italian Café
Either for Lunch & Dinner in Sedona we'd love to welcome you to Vespa Healthy Italian Café! We invite you to embark on a culinary journey that will captivate your taste buds. Our menu showcases a wide array of authentic Italian dishes. They are all crafted with love and passion. Make your selection from the refreshing appetizers or salads. Choose one of the satisfying sandwiches. Check out the mouthwatering entrees we offer on our downloadable Menu. Enjoy delightful beverages and irresistible desserts. Each item on our menu is thoughtfully prepared to deliver a memorable dining experience.
APPETIZERS & SALADS: Fresh and Flavorful Beginnings
Kickstart your meal with our selection of appetizers and salads, designed to awaken your palate. From the tantalizing Bruschetta Capri topped with slow-roasted tomatoes and fresh mozzarella to the Antipasto Misto featuring a delightful assortment of cured meats, cheeses, and accompaniments, our appetizers offer a burst of Italian flavors. Our salads showcase locally sourced organic greens and fruits, providing a refreshing and healthy start to your culinary journey.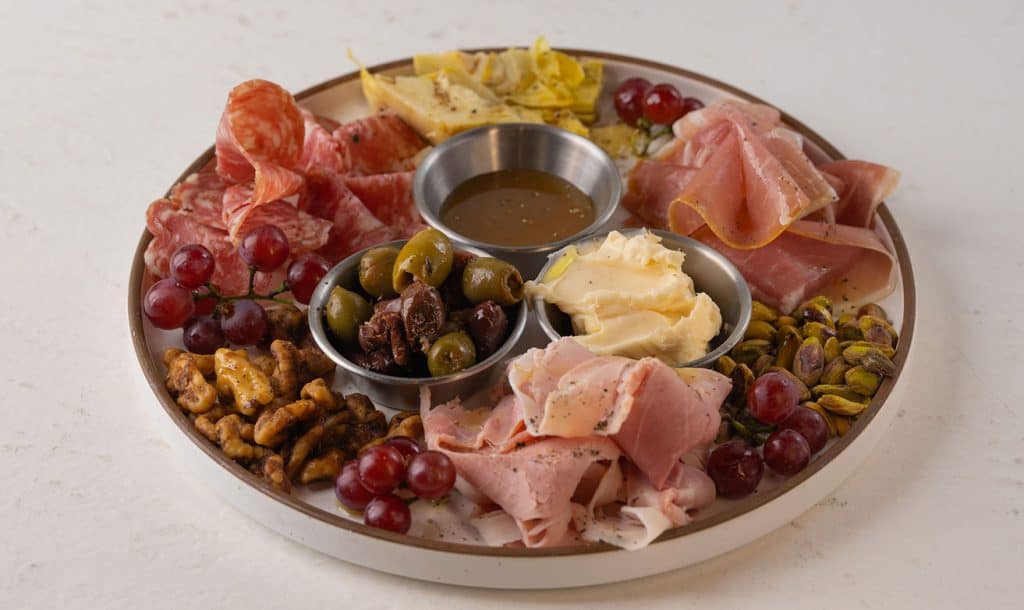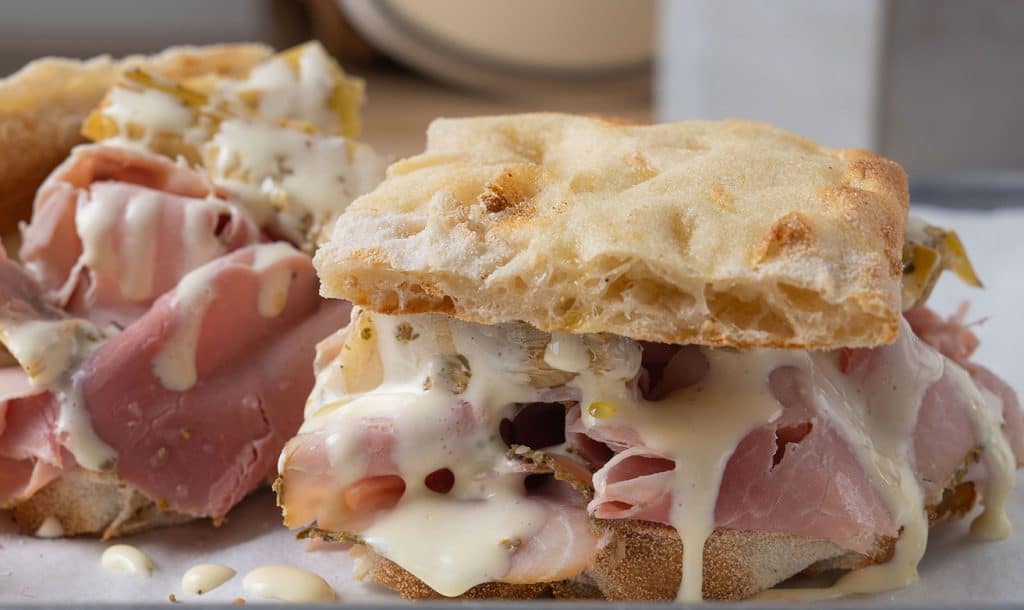 SANDWICHES: Satisfying Creations
Indulge in our satisfying sandwiches, expertly crafted to satisfy your cravings. Choose our Cotto & Formaggio, filled with creamy brie spread, Italian ham, and grilled artichokes. Try our Vegetariana, bursting with grilled zucchini, eggplant, peppers, and slow-roasted tomatoes, drizzled with pesto. Each sandwich is a harmonious blend of flavors and textures. Bite into the perfect balance of ingredients,. Experience the essence of Italian comfort food.
PINSA ROMANA: A Culinary Marvel for Lunch or Dinner
Our Signature dish: Pinsa Romana. This culinary marvel is a traditional Roman-style flatbread. It undergoes a meticulous process of leavening for up to 72 hours. Made from a unique blend of organic flours, the results are nothing shy of incredible. A highly hydrated and light-textured crust is just perfect, and the extended fermentation process breaks down the gliadin molecule in the gluten protein. This makes it easier to digest and reducing the likelihood of bloating or discomfort. With a perfectly balanced pH level of around 5.6, Pinsa Romana ensures a satisfying and enjoyable dining experience. All without any post-meal heaviness. Discover the digestive qualities of Pinsa Romana as you savor its delicate flavors and unique texture.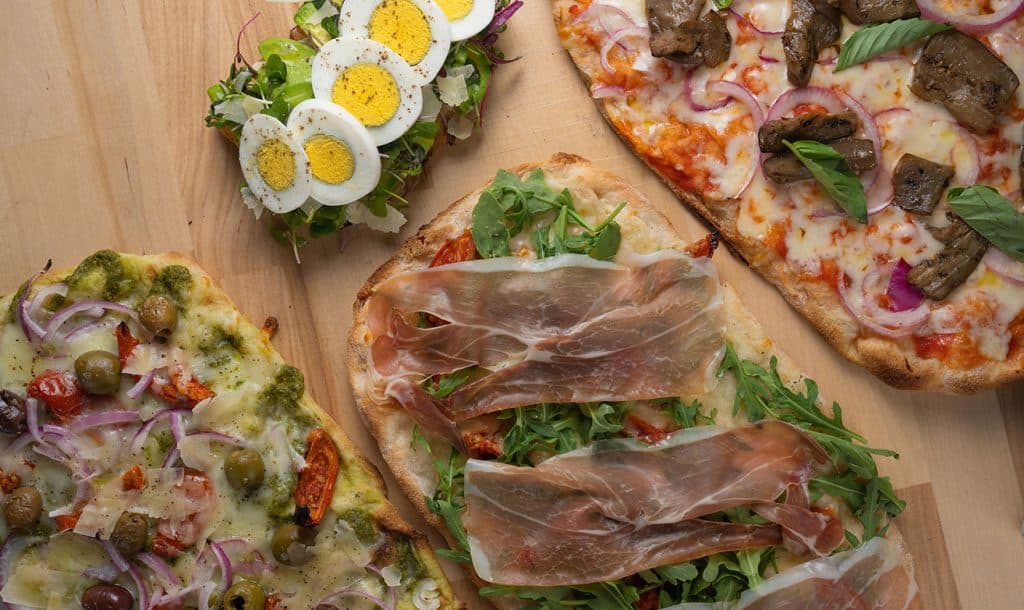 ENTRÉES: Savory Delights To Savor
Delight in our selection of savory entrées that showcase the depth and richness of Italian cuisine. From the hearty Cacciatore featuring a medley of grilled vegetables and savory toppings to the classic Chicken Parmigiana with its crispy breaded chicken breast and flavorful tomato sauce, each entrée is a testament to the artistry and passion that goes into Italian cooking. Immerse yourself in the rich flavors and savor each bite as you experience the true essence of Italian comfort food.
BEVERAGES: Elevate Your Experience for Lunch or Dinner
Enhance your dining experience with our carefully selected beverages. Try our rich and aromatic Italian espresso, the refreshing and perfectly balanced mocktails, will compliment your meal and awaken your senses. Indulge in a velvety cappuccino, savor. the complexity of our thoughtfully selected wines, or cool down with a refreshing Italian soda. Let our beverages elevate your dining experience to new heights.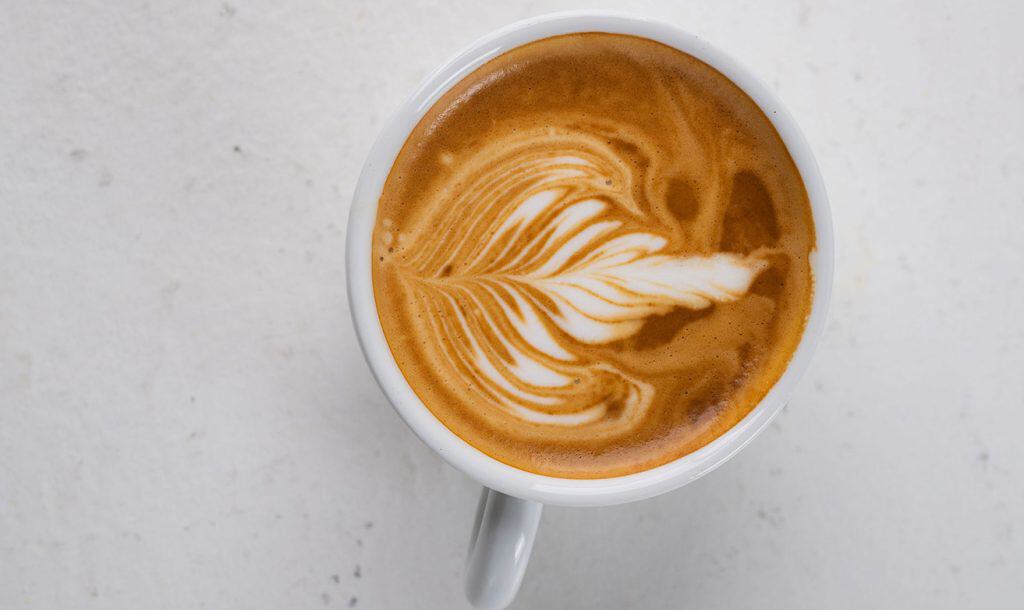 DESSERTS: Sweet Temptations
Indulge your sweet tooth with our irresistible desserts, meticulously crafted to satisfy your cravings. From the creamy Tiramisu, a classic Italian favorite featuring layers of espresso-soaked ladyfingers and velvety mascarpone cream, to the decadent Cannoli Cream served on a delicate flatbread, each dessert is a celebration of Italian culinary artistry. Dive into the rich flavors and delightful textures as you treat yourself to a moment of pure bliss. Our desserts capture the essence of traditional Italian sweets, providing a sweet finale to your dining experience at Vespa Healthy Italian Café.
Join Us for an Unforgettable Lunch or Dinner Experience
At Vespa Healthy Italian Café, for lunch & dinner in Sedona we strive to provide an extraordinary dining experience that combines the flavors of Italy with warm hospitality. Each dish on our menu is a testament to our passion for culinary excellence and our dedication to using the finest ingredients. Join us for an unforgettable culinary journey that will transport you to the heart of Italy. Discover the digestive qualities of Pinsa Romana, savor the authentic flavors of our dishes, and create lasting memories at Vespa Healthy Italian Café. Take a look at Vespa's Instagram Account for some of our most favorite reels